About Swamp Boys
Swamp Boys is a Winter Haven, Florida based nationally ranked professional competition barbecue team.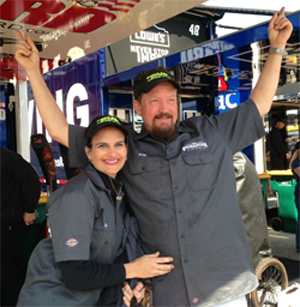 I began competing as a "pro" in 2004. I truly began at the bottom as a dishwasher for another team, not knowing anything. From there, it was nothing but hard work; tens of thousands of hours, and a strong desire to be among the best in the world.
The result... a Top 5 team in the Florida BBQ Association (FBA) in 2006 and 2007, Team of the Year in 2008 and 2009, and have been in the top 5 since then. We were ranked the #1 team in the country for 67 straight weeks, including all of 2009, by the National BBQ Rankings. We have been ranked #1 nationally again in 2013.
We compete primarily in the southeast – FL, AL, GA, SC, NC and TN in both FBA and KCBS contests. We have won over 60 Grand Championships and over 50 Reserve Grand Championships. We won the World Championship in Pork Shoulder. I was hired to go to Brazil on 2 different occasions to train and help open that country's first ever American-Style Barbecue restaurant. I have taught professional BBQ classes from FL to IL to The Netherlands, to hundreds of people from all over the World. I've been a spokesman for Kingsford Charcoal.
We competed in two episodes of the TV show BBQ Pitmasters, and on Big Bad BBQ Brawl. There are many more honors. But to sum it up short and sweet, we've been blessed.
In addition to competing, we also offer both barbecue and grilling classes, Swamp Boys Q School, that cover all skill levels from the beginner, to seasoned competition team members. Classes in your state or country can be arranged.
Also, special event catering is available with groups from 30 to 1,000. We are insured and Serve-Safe certified. If it has to do with cooking outside with wood and charcoal, Swamp Boys are your go-to pros!
We are proud to offer a standing 25% discount to all past and present U.S. military personnel as a token of our appreciation for your service. Set up your account, then email me with your name and either your military ID, id.me verification, or a copy of you DD214 (cover your SS#). I will set up your account for 25% off eligible merchandise. Bulk offers and already discounted items are not eligible.